HON Ignition 2.0 Sweepstakes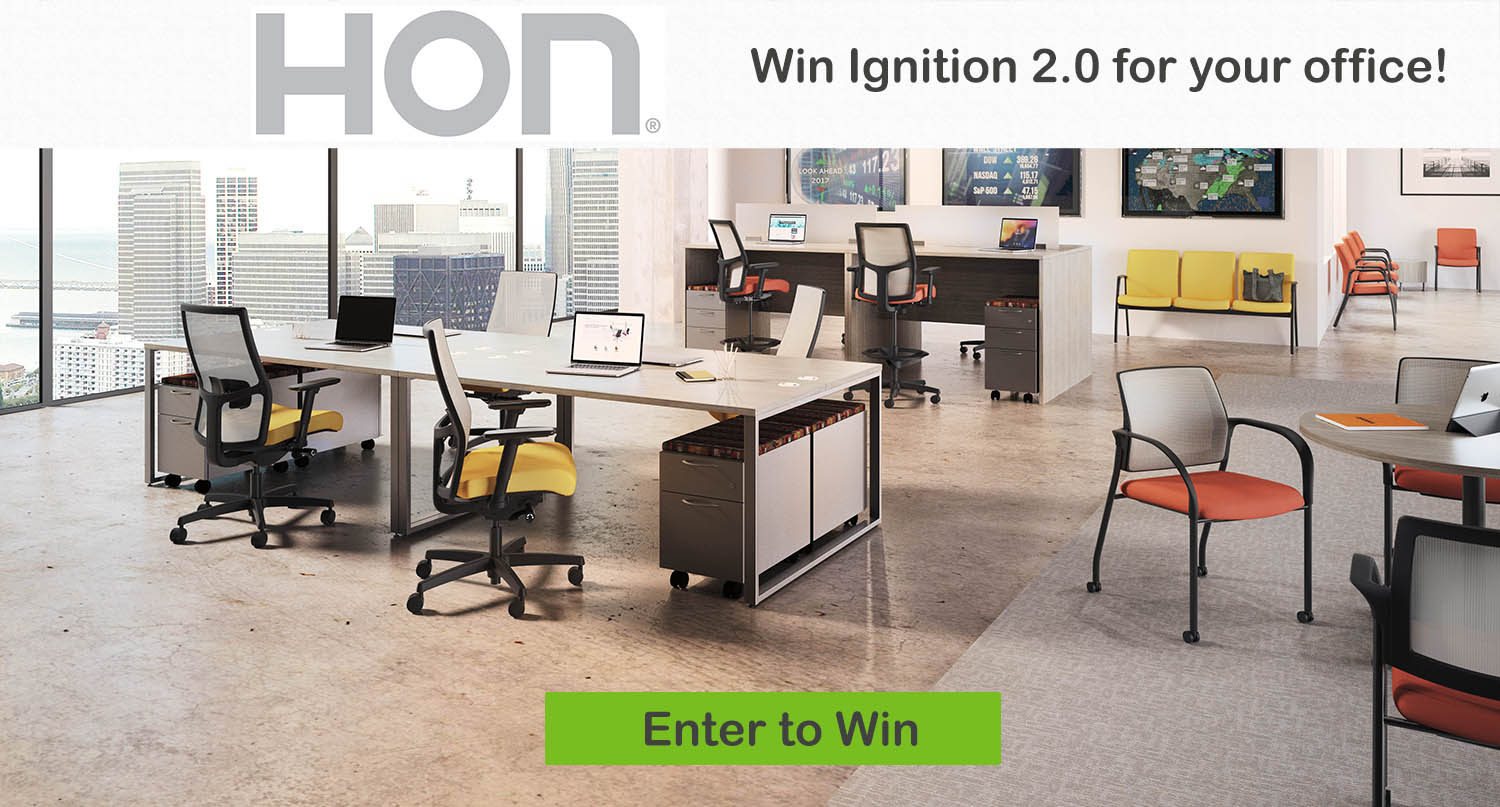 Enter to win a HON Ignition 2.0 chair through October 31st! Designed to provide additional comfort by offering fine-tuned seat cushions, active movement response, and ergonomic lumbar support, Ignition 2.0 is perfect for your office space.
Connect with a member of our team to learn more about the Ignition 2.0 and how this uniquely designed chair can meet your needs.
---
Sign Up For Our Newsletter
Stay informed on spatial design concepts, ergonomic and environmentally-friendly product lines, project management tips and much more. Complete the form below to sign up today for our newsletter and keep in touch!